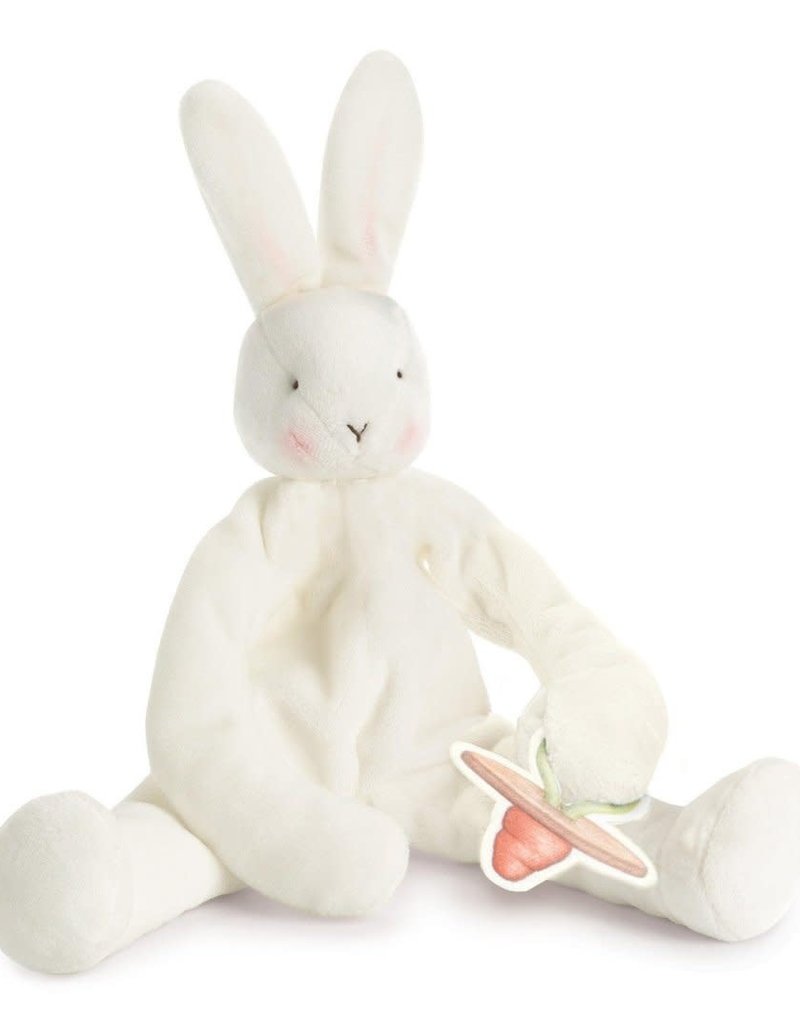 SILLY BUDDY
Our Silly Buddy is fuzzy and furry, whose playful embroidered face smiles from atop a cozy velour body
Our Silly Buddy is fuzzy and furry, whose playful embroidered face smiles from atop a cozy velour body. Long huggable arms and legs are ever-so-lightly stuffed, making them easy for baby to grasp and so comforting to hold onto.
Ten inches long from ears to toes, Silly Buddy is the perfect size for a traveling companion. His left arm features a Velcro-loop closure to keep him safely attached to pacifier, stroller, crib or car seat. This silly buddy wants to be with you wherever you go!
Don't be afraid of having adventures – if he comes home with grass stains on his knees, or a bit of dirt behind his ears, just toss him into the bath: machine wash cold, tumble dry low heat.
He'll be back at play in no time!
Size: 10"
Machine wash cold, tumble dry low. 100% Polyester. Imported.