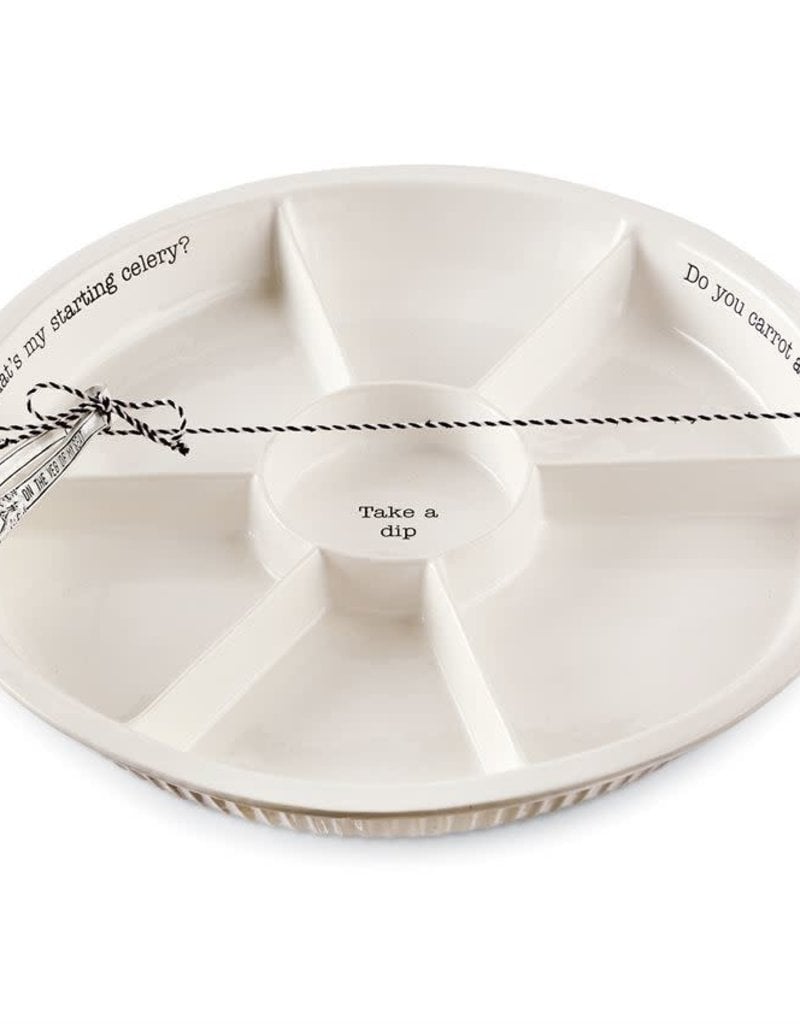 VEGGIE DIP SET
2-piece set. Fluted ceramic multi-section veggie serving dish features debossed sentiments
ITEM IS SOLD IN STORE.  FOR ONLINE PURCHASE, PLEASE CALL THE STORE FOR ORDER AND SHIPPING COSTS.
2-piece set. Fluted ceramic multi-section veggie serving dish features debossed sentiments, "What's my starting celery?," "Do you carrot at all?" and "Broc'n roll" along inner rim and center dip well. Arrives tied with stamped silverplate tongs.
Details
Size:
dish 1 3/4" x 15" dia | tongs 5"