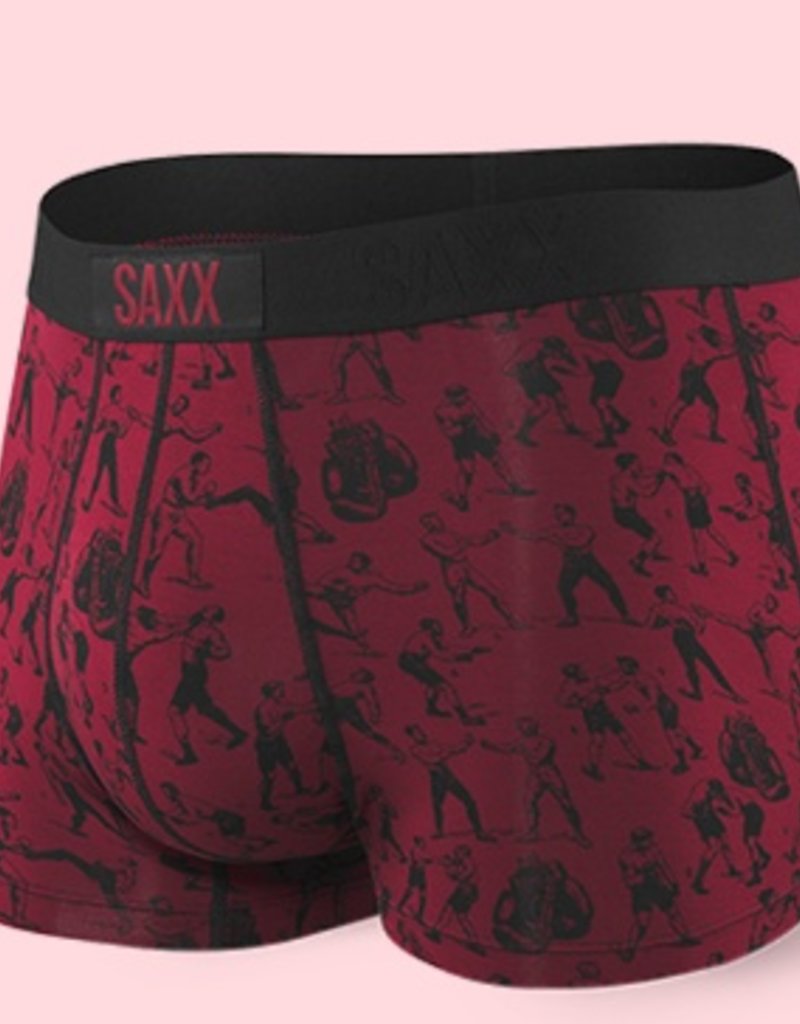 VIBE BOXER BRIEF- KNOCKOUT RED
BallPark Pouch™, Three-D Fit™, Flat Out Seams™, anti-roll waistband
HOW IT FITS Slim fit: super-soft, breathable, no fly.
MADE FOR The guy whose sense of style runs deep. These best-selling boxer briefs come in a wide range of prints and patterns.
BUILT IN TECH BallPark Pouch™, Three-D Fit™, Flat Out Seams™, anti-roll waistband.
MADE FROMMoisture-wicking viscose fabric (95%) and a splash of spandex (5%).
MEASUREMENTS5" inseam, 1 3/8" waistband.

CARE INSTRUCTIONS
Each pair of SAXX is innovatively designed to give you total support and complete freedom of movement.
A 3D hammock-shaped pouch designed to keep everything in place. Thanks to mesh panels and Flat Out Seams™, the BallPark Pouch™ prevents skin-against-skin friction and ensures chafe-free support.
Counter to conventional methods, we reverse the stitching, placing the flatter, softer side against the body (a.k.a. an itch-free experience).
All styles start with an ergonomic nine-panel construction to create 3D support around glutes, thighs, quads and hamstrings.