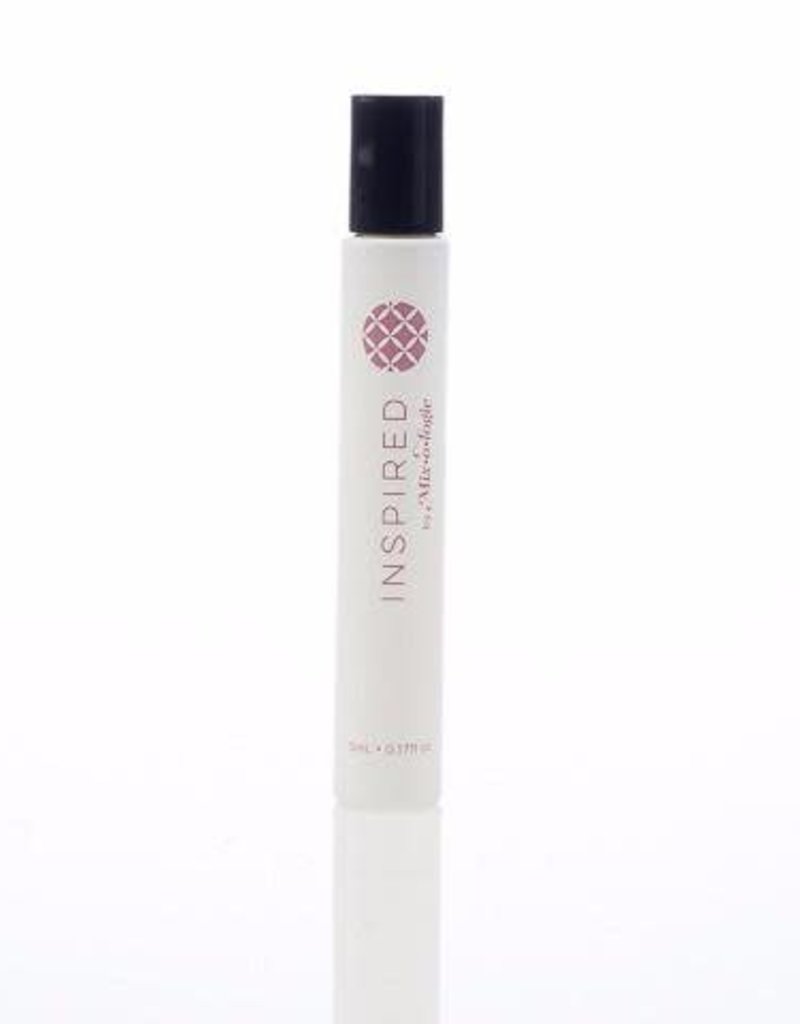 MIXOLOGIE BLENDABLE PERFUME ROLLERBALL INSPIRED
A soft, luminous floral scent evokes timeless beauty and elegance
A soft, luminous floral scent evokes timeless beauty and elegance.  Fresh and bright top notes of bergamot, petitgrain, and geranium leaf blend effortlessly into the heart of rosa damascene with highlights of cyclamen, white lilies, and neroli blossoms. Warming cardamom, patchouli, and sandalwood add a touch of seduction while amber and white musk offer a soft, romantic finish.
Use this alcohol-free rollerball fragrance single (5ml) to restock your existing collection, or blend it with other singles to quickly create your ideal Mix•o•logie recipe.
5 mL / 0.17 Fl. Oz.
Fun facts:  Alcohol-free fragrances last a lot longer than alcohol-based perfumes.  Most perfumes are 97% alcohol, so you get a big burst of fragrance when you first apply it - but when the alcohol evaporates, you can't smell much.  Mixologie is different. Made only of oils, the fragrance tends to last all day!  But don't worry, they aren't over-powering.  Mixologie scents are soft & subtle.  
Ingredients:  Dipropylene Glycol, Fragrance Oils
Alcohol-Free
Paraben-Free
Phthalate-Free
Cruelty-Free