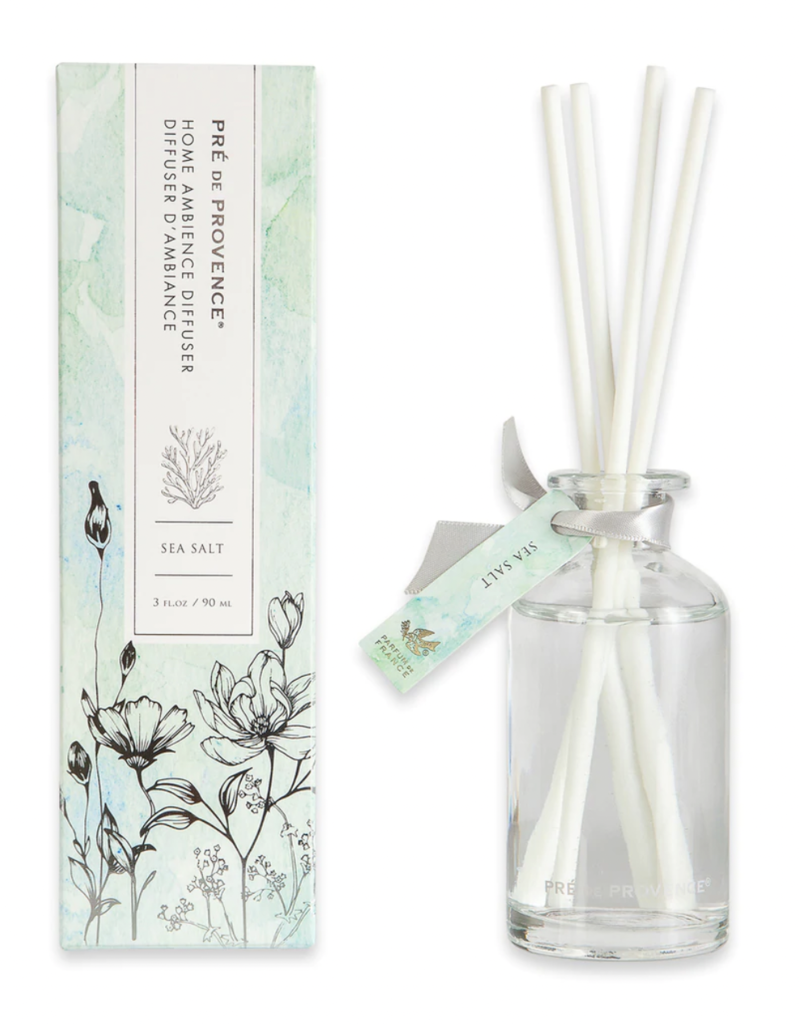 HOME AMBIANCE DIFFUSER
Our Home Ambience Diffuser comes with 5 reeds and one 9ml diffuser bottle
OCEAN AIR-A delightfully fresh blend of aquatic scents mix with green, mossy woods and finish with touches of Nutmeg, Ebony, and White Musk.
SEA SALT- Top notes of sparkling Aldehydes, Sea Salt, and Ozone combine with Citrus, Green Marina, and Water Accord in a delicate powdery finish.
Our Home Ambience Diffuser comes with 5 reeds and one 9ml diffuser bottle. Do not Apply to furniture, fabrics, or finishes surfaces.
Regulate desired fragrance strength by using more or fewer reeds. Flip them to provide a fresh burst of scent.